Demon 5563010BC With Line & Gauge
LAST ONE! (5563010BC GAS BLOWER CARBURETOR)
THIS WAS A GC BUT WE PUT A BLOWER BASE PLATE ON IT
YOUR CHOICE OF A

RED

OR

BLACK

FITTING LINE KIT, NEW #6 BRAIDED LINE KIT
BRAIDED BLACK FITTING LINE KIT, 15 LBS FUEL GAUGE / YES CARB HAS IDLE-EZE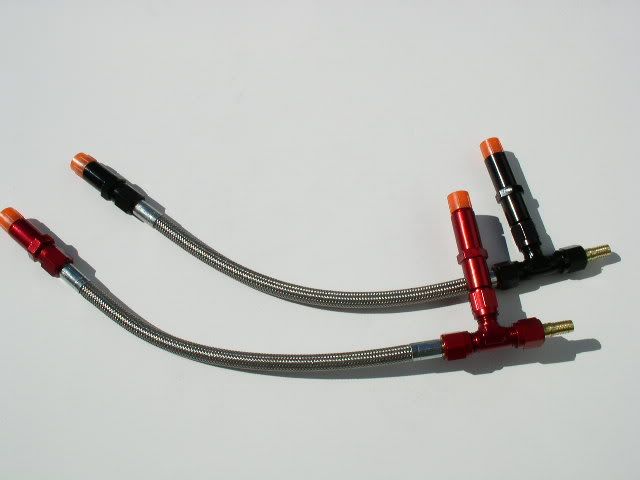 DO YOU HAVE A TIRED HOLLEY OR EDELBROCK CARB? GIVE DEMON A TRY! WE HAVE SOLD MANY DEMON CARBS ON OUR WEBSITE PEOPLE JUST LOVE THEM!
THIS IS A NEW MIGHTY DEMON* PART# 5563010BC 850 MIGHTY DEMON, BLOWER MECHANICAL SECONDARIES STREET/STRIP PERFORMANCE, CALIBRATED FOR ENGINES WITH CAMSHAFTS UP TO 260 DURATION AT 0.050", LARGE CYLINDER HEADS, LARGE INTAKE MANIFOLDS AND HIGHER COMPRESSION.
YOU GET THE CARB & THE BRAIDED BLACK FITTING LINE KIT WITH 3/8" PUSH-ON BARB & A 15 PSI FUEL PRESSURE GAUGE.
USE SHOPRD IN CHECKOUT FOR DISCOUNT
PLEASE CLICK ON OUR PRODUCTS OR A CATEGORY FOR MORE-----------> THANKS QUESTIONS? CALL 952-469-3219 / EMAIL @ RICH@RDRACINGINC.COM