ALL NEW & IN STOCK FROM QUICK FUEL THE HOD ROD SERIES
THIS CARB INCLUDES FREE CARB STUDS AND NOW FORD KICKDOWN!

DO YOU HAVE A TIRED HOLLEY OR EDELBROCK CARB? GIVE QUICK FUEL A TRY!
YES WE DO LAYAWAY $100.00 DOWN PAY OFF IN 30 DAYS
PART# HR-580-VS CFM VACUUM CARB
CARB COMES WITH A SINGLE INLET 3/8 HOSE WITH A CLAMP OR FEED YOUR MOTOR WITH 1 #6 INLET LINE, HARD LINE KIT WITH BLACK ANODIZED FITTINGS & A 15 PSI FUEL GAUGE.
FITS 4150 QUICK FUEL OR HOLLEY 4150 CARBS WHEN USING 7/8" X 20
YOUR CHOICE OF A RED, BLACK, BLUE OR CLEAR LINE KIT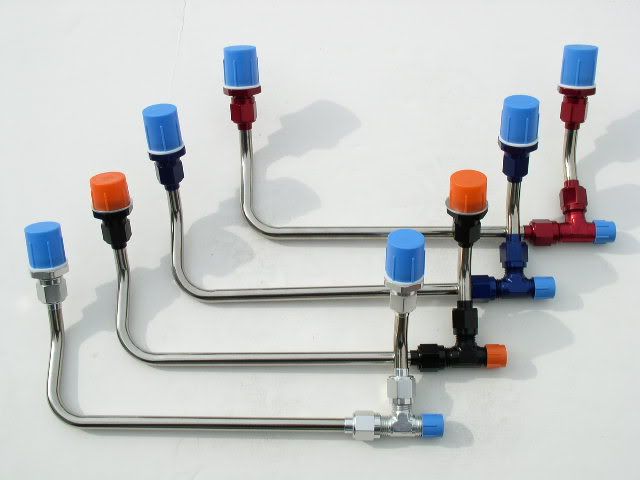 Quick Fuel's ''New Cast'' all aluminum casted carburetors offer a tremendous weight saving over conventional zinc carburetors. Each carburetor features a tumble polished finish for corrosion protection and a long-lasting shine. Available with mechanical or vacuum secondaries and are hand assembled with non-stick gaskets and engine tested in the USA.
PRIMARY MAIN JET: 66
SECONDARY JET: 70
IDLE AIR BLEED: 73
HI SPEED BLEED: 31
PRI NOZZLE: 28
NEEDLE & SEAT: 100
POWER VALVE: 6.5

Benefits & Features:
Full Round Shaft with new serviceable lever
Quick Set electric choke on all models with one wire hookup
Quick Set sight glass built into each fuel bowl - no messy float adjustments
High flow needle & seat assemblies
Revolutionary cast metering block design features screw-in idle feed restrictions, four-door power valve, large headed stainless-steel mixture screws, and 4-corner idle
Main bodies feature screw-in air bleeds - no drilling required to tune your carburetor
Throttle bodies feature necessary vacuum ports for street use - 2 timed spark ports for vacuum advance - one in the metering block and one in the throttle body - PCV/Power brake port, and power valve blow-out protection.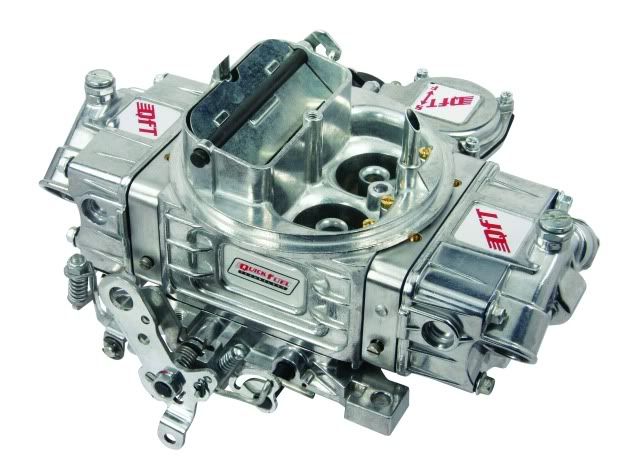 USE SHOPRD IN CHECKOUT FOR DISCOUNT
PLEASE CLICK ON OUR PRODUCTS OR A CATEGORY FOR MORE-----------> THANKS QUESTIONS? CALL 952-469-3219 / EMAIL @ RICH@RDRACINGINC.COM